Welcome To Priority Engineering
Priority Engineering is a factory authorized sales and service dealer for Océ, Canon, Contex, Image Access WideTEK and BookEYE Scanners.This includes plotters, wide format graphics printers, and large format scanners. We also provide service, software, paper, toner, and ink.
We have complete imaging solutions for CAD, GIS, BIM, maps, photography, graphic arts, signs, well logs, and educational posters. So, whether you are an architect, engineer, general contractor, advertiser, artist, or educator - if your work revolves around printing large documents, we've got you covered - 100%!
Exclusive Dealer!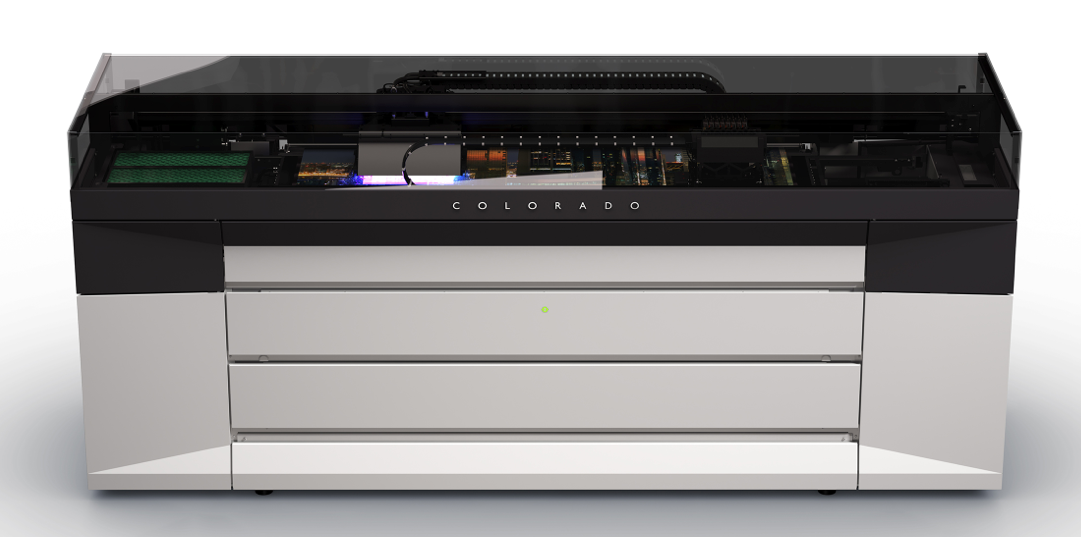 OCÉ COLORADO 1640 PRINTER Powered by Canon UVgel Technology
Experience unprecedented print speed, quality, and cost-effective operation Powered by Canon UVgel technology, the new Océ Colorado 1640 printer fills the current gap in the roll-to-roll production market. Print Service Providers (PSPs) now have a clear choice that will deliver real production efficiency while lowering operating costs, resulting in growing profits. Print volume has continued to grow, while turnaround times continue to shrink. This technology was developed to provide a competitive edge for PSPs in this new market space. The Océ Colorado 1640 printer is excellent for both indoor and outdoor applications. It delivers a large color gamut, similar to solvent inks, but combines this with the environmental benefits and safety profile of latex systems.
Watch our video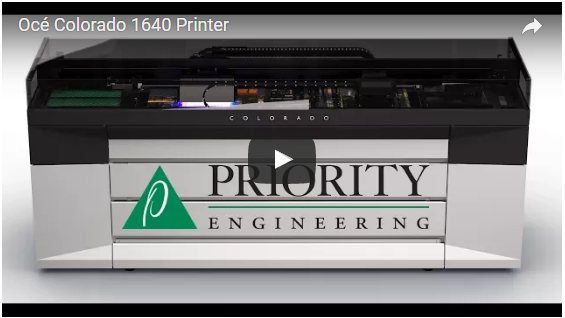 The Océ Colorado 1640 printer sets a new standard in industrialization and automation. It features a heavy-duty drawer mechanism that holds up to two rolls of media at one time, each weighing up to 110 pounds. The two rolls can be of the same media type and size or different media, and once initialized, the print engine can switch jobs between rolls without operator assistance.
World Premiere!

Perfecting the Art of Art Scanning WideTEK® 36ART
Designed specifically to scan fine art WideTEK 36ART enables contact free scanning of works of art like oil and acrylic paintings, watercolors, charcoal and pastel drawings, mixed media collages and antique works of art; at 600dpi in formats up to 914 x 1524mm / 36 x 60 inches.
The new WideTEK® 36ART-600 was designed for archiving and reproduction of works of art. Museums can digitize their own collection for sale as a print or for publication on the internet or in catalogs.
Original artworks are moved under the CCD camera elements completely contact free, protecting the art from any damage and making it possible to scan a painting that is still wet, as long as it is framed or the sides are dry enough to place the artwork on the scanning bed.
In cooperation with large format printers from Canon and OCE, the WideTEK® 36ART-600 brings the basis for professional art reproduction. Native printer drivers installed on the scanner make color accuracy on the resulting image even higher.


Priority Engineering supports a vast service area
Canon and Contex equipment sales - Contiguous United States
Direct - onsite service for wide format equipment is available in the following areas:
Indiana: Indianapolis, Lafayette, Kokomo, Anderson, Muncie, Terre Haute, Ft. Wayne, South Bend, Bloomington, Columbus, Evansville, Vincennes and surrounding areas
Ohio: Dayton, Cincinnati and surrounding areas
Kentucky: Louisville, Owensburo, Henderson and surrounding areas
Illinois: Champaign, Effingham, Marshall and surrounding areas